SHAKTI-SDK architecture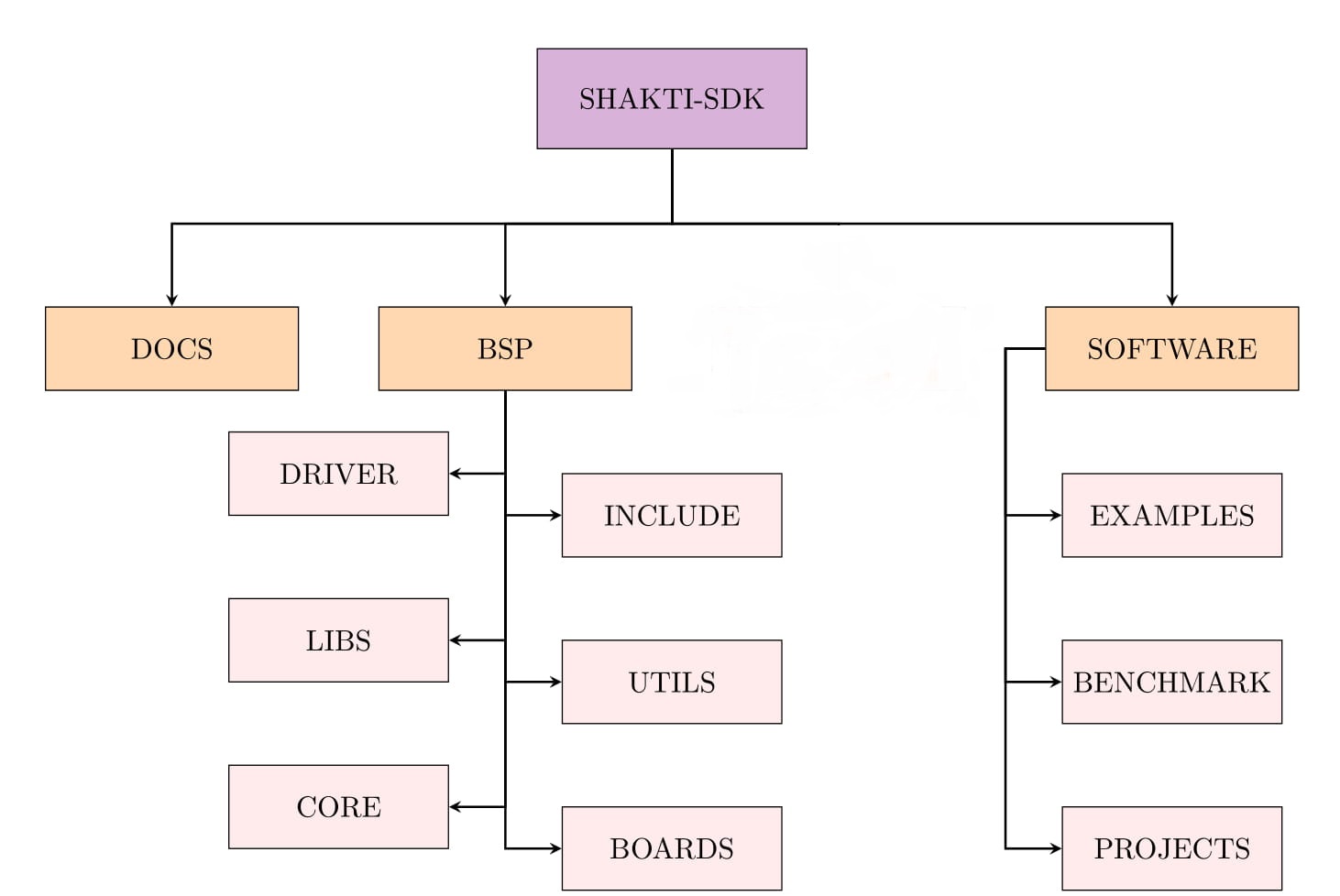 Software program flow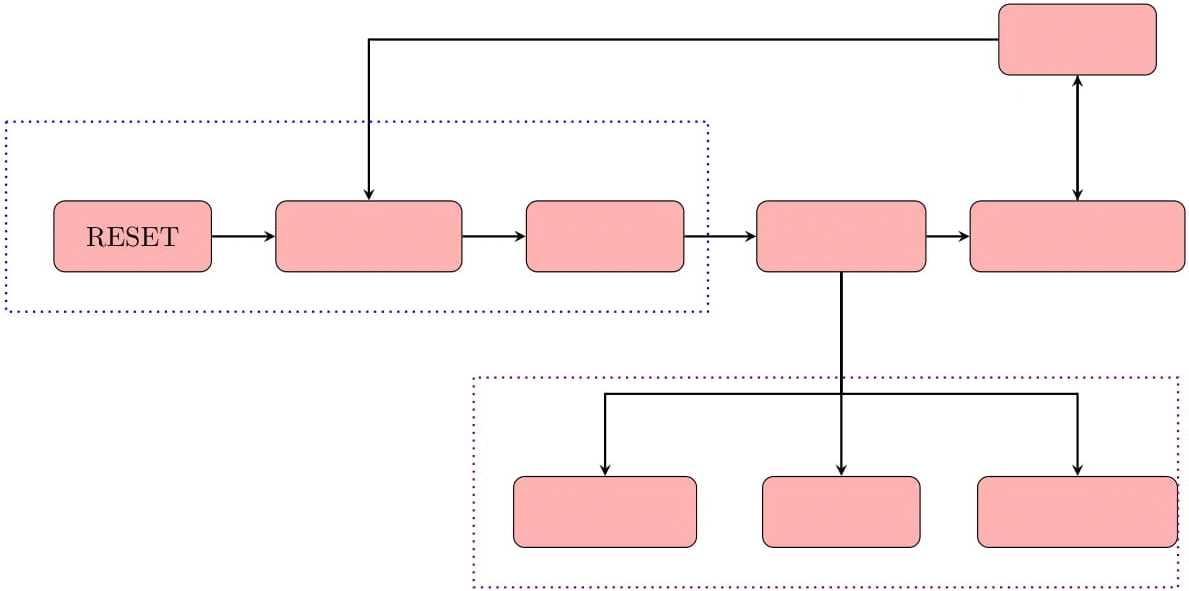 Features
Open-source software development platform for SHAKTI.


Clean separation between drivers, boot, core and application layers.


Driver support for SPI, QSPI, PLIC, CLINT, UART, I2C and PWM.


Multiple sensors connected and proven with SHAKTI-SDK.


Standalone and Debug mode supported.


Multilevel logging, Flash programming & Dynamic memory management supported.


Single place for bare-metal application development, projects and benchmarks.


Support for Third party boards and in-house boards.